Inloggen
Als u een account bij ons heeft, meld u dan aan.
Registreren
Door een account aan te maken in deze winkel kunt u het betalingsproces sneller doorlopen, meerdere adressen opslaan, bestellingen bekijken en volgen en meer.
Account aanmaken
Going for GOLD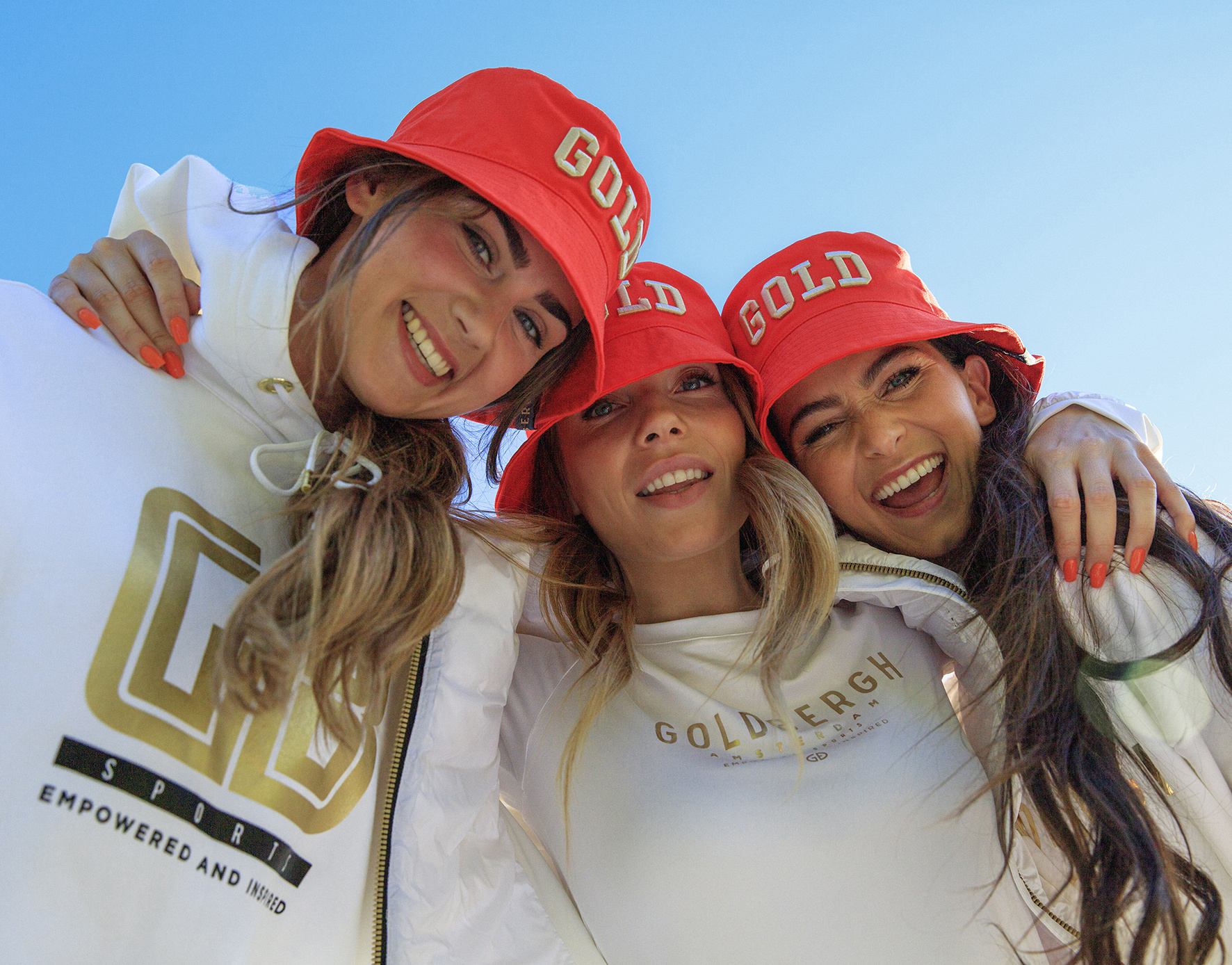 GOING FOR GOLD

Goldbergh is ready for the sports summer of 2021! During the European Championships 2021, as long as the dutch team is still competing in the tournament, we will donate all profits of our webshop orders to the charity 'Spieren voor Spieren' (Muscles for Muscles, a charity to prevent and assist children with a muscular disease). To top things off: with every order, you will receive a limited edition bucket hat as a gift.*

The photo shoot was made possible by the great support of the partners of four dutch national team players: Candy-Rae Blind (wife of Daley Blind), Annekee Molenaar (girlfriend of Matthijs de Ligt), Estelle Bergkamp (girlfriend of Donny van de Beek) and Laura Benschop (girlfriend of Davy Klaassen). Together with Goldbergh, they not only support Team Orange, but also 'Muscles for Muscles'.
SPIEREN VOOR SPIEREN
Spieren voor Spieren is a charity that wants to beat children's muscular diseases. But it often takes too long before there is a diagnosis and before they benefit from new treatments. Children with a muscular disease can't wait. Every day with a muscular disease is one too many. Spieren voor Spieren connects and activates knowledge and strength to enable faster diagnosis and treatments. That takes a lot of money, time and effort. Together we want to fight for this and use our healthy muscles to raise money for sick muscles. In this way, healing for children with a muscular disease is approaching faster. Let's put up a fight to beat all children's muscular diseases!
For more information: www.spierenvoorspieren.nl
*till stock runs out